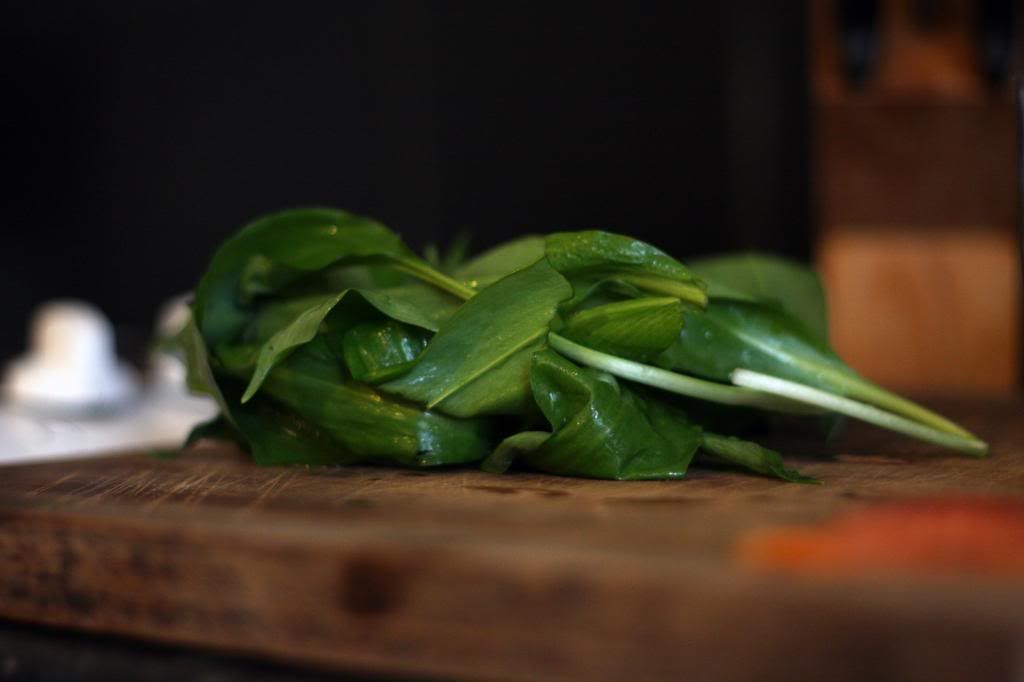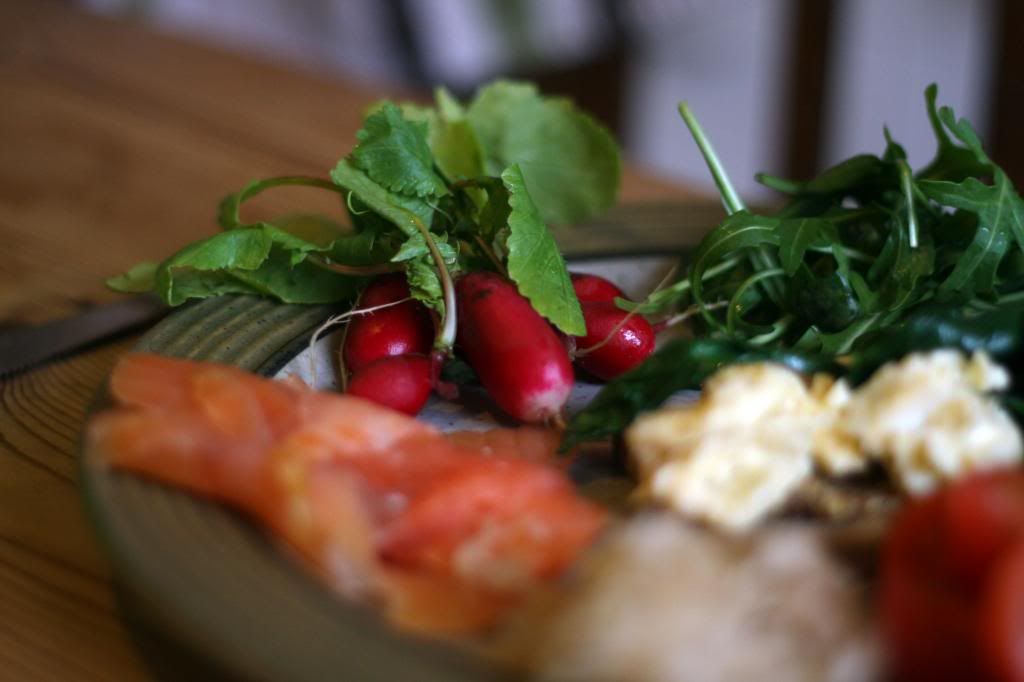 An update to our previous
Sunday lunch,
this time it was smoked salmon, sauerkraut, plum tomatoes, rocket drizzled in lemon, sourdough bread with a thin scraping of butter and mustard, served with radishes and topped with scrambled eggs and wild garlic from
Leila's Shop
. Seasoned with sea salt and pepper. A real buffet!
The wild garlic was a revelation, and we wilted them slightly with the eggs just before serving as per the lovely shop assistant's recommendation.
Leila's
is a great place for discovering new ingredients. Every time we go there for the usual staples of Poilane bread and fresh eggs, we end up walking out with something unexpected. Recently it was Polish pickles and mustard, this time it was wild garlic. Definitely worth a look if you are in Shoreditch!